BRABUS 900 XLP "ONE OF TEN" – STRONGER THAN EVER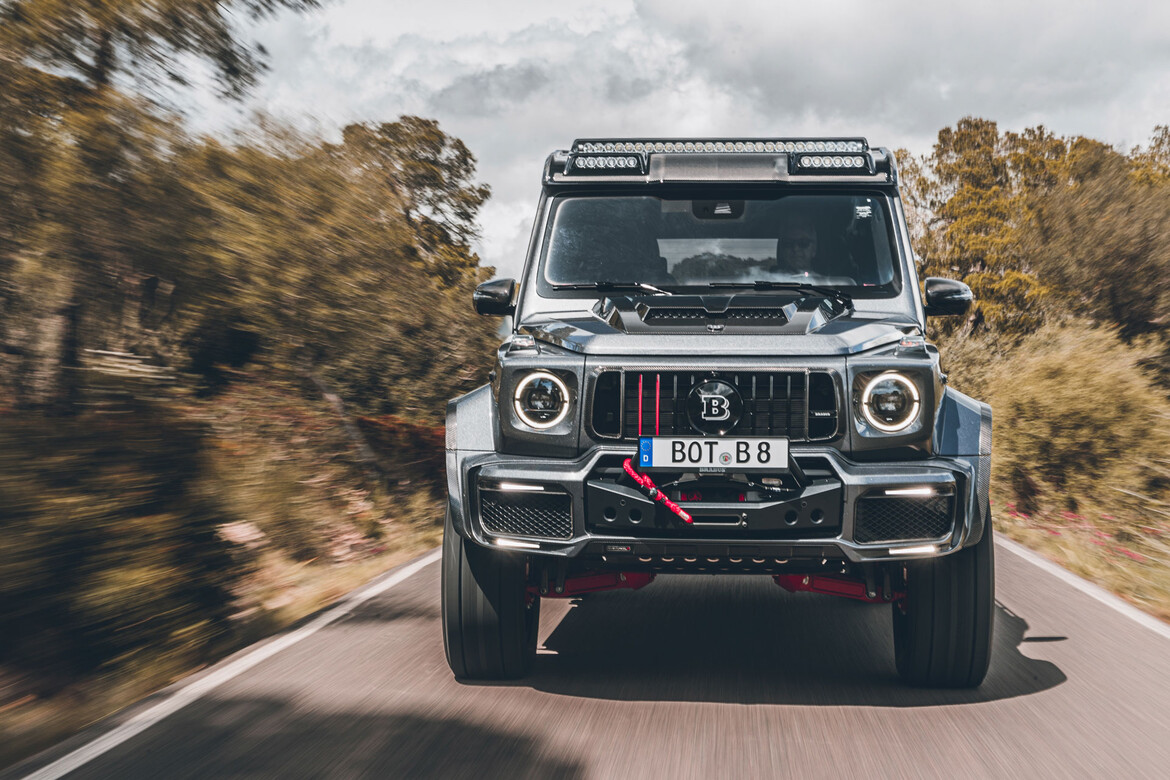 Untamed. Unstoppable. Ready for Take-Off. With the BRABUS 900 XLP "One of Ten", we are infusing the BRABUS XLP with more power than ever before. It is more than a supercar. It is the endgame of modern all-terrain elegance. A new vision of next-level performance and confidence, characterized by uncompromising off-road strength, breathtaking Masterpiece luxury and unlimited driving fun. Based on the Mercedes-AMG G 63, the BRABUS 900 XLP was designed to master any challenge on and beyond the beaten path in style.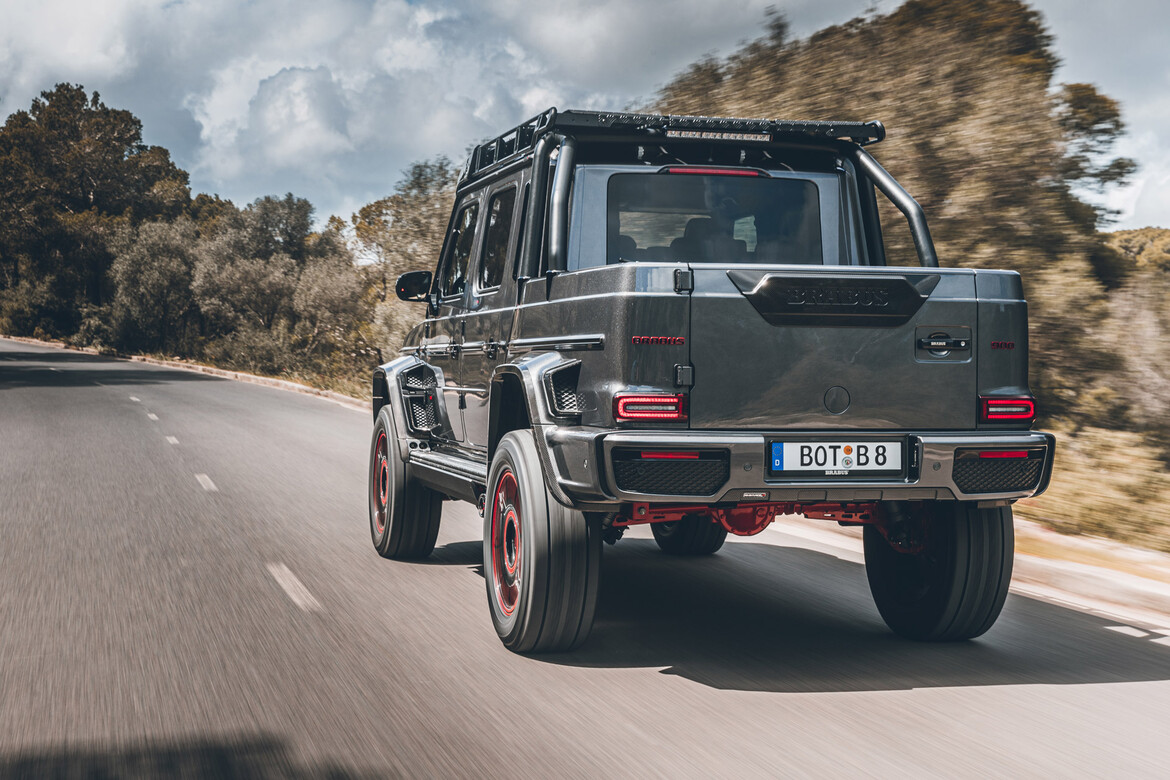 The unique character of the brand-new BRABUS 900 XLP "One of Ten" is defined by our hallmark Widestar exterior concept – purpose built to give the off-roader an unmistakable appearance. Carbon fiber elements implemented around the chassis accentuate the pickup's signature features. Recurring elements from the Adventure XLP range such as the heavy-duty front cable winch and roof rack configuration as well as the exposed-carbon wind deflector with four auxiliary LED lights significantly extend the pickup's all-terrain capabilities and turn any adventure beyond the beaten path into an unforgettable experience.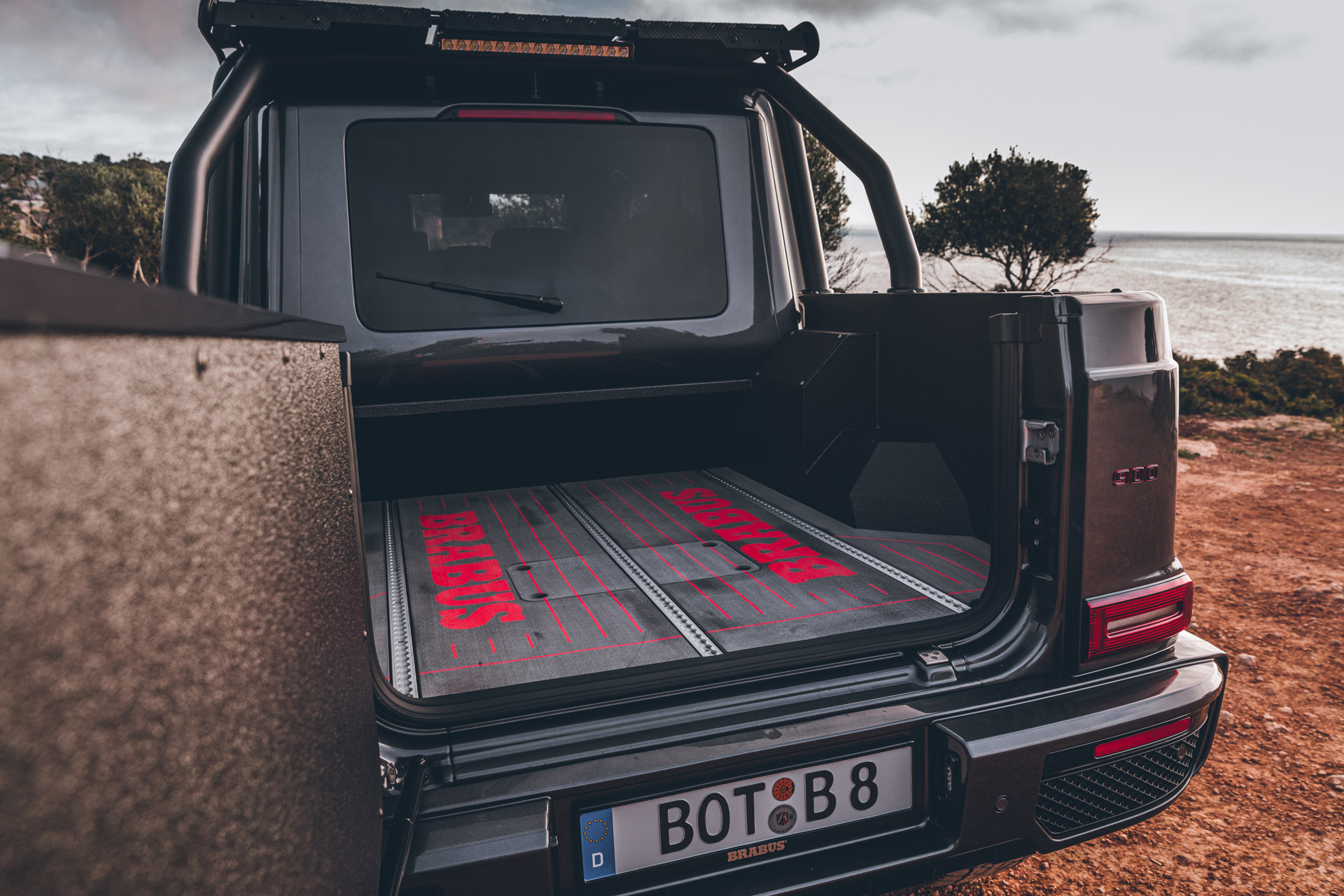 More Powerful Than Ever – the BRABUS 900 XLP "One of Ten" offers the best in performance engineering and power delivery both on and off the road. It is pure go-anywhere driving fun. A supercar with a loading bay capable of accelerating from 0 – 100 km/h in just 4.4 seconds courtesy of the BRABUS Rocket 900 4.5 liter V8 twin turbo displacement engine producing 662 kW / 900 hp. The 1,250 Nm of unrelenting power are transmitted instantly via a nine-speed automatic transmission, which can be shifted either automatically or manually – all at the driver's leisure. With an electronically limited top speed of 210 km/h, the BRABUS 900 XLP is one of the fastest pickups in the world.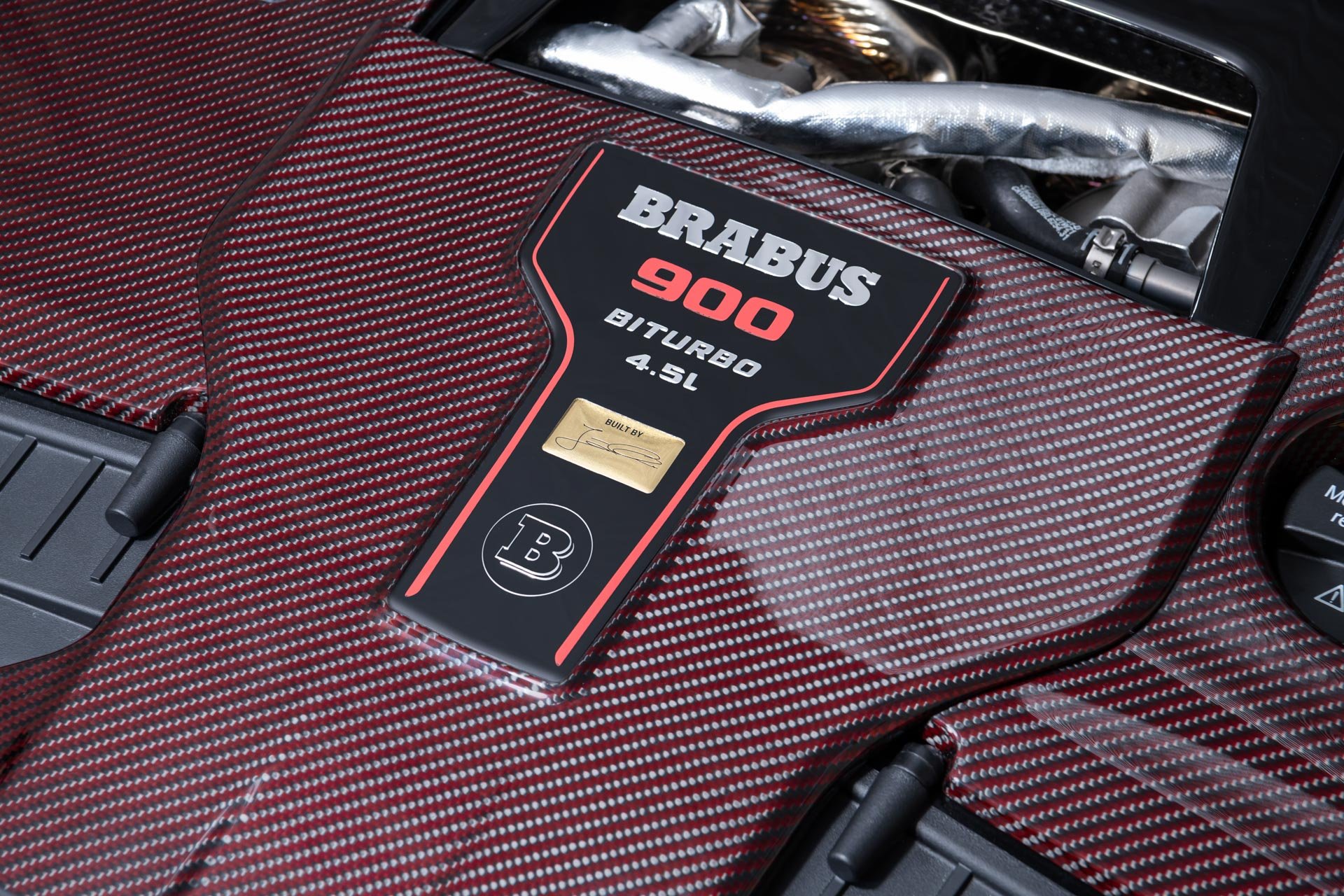 Also for the very first time in the BRABUS XLP's history, the BRABUS 900 XLP "One of Ten" is fitted with brand new 22-inch BRABUS Monoblock Z HD forged wheels, designed for maximum heavy-duty off-road usage. State-of-the-art manufacturing processes, a "Gunmetal Black" finish as well as striking red pin stripes augment the pickup's stunning, unique appearance reinforced by maximum strength as well as durability.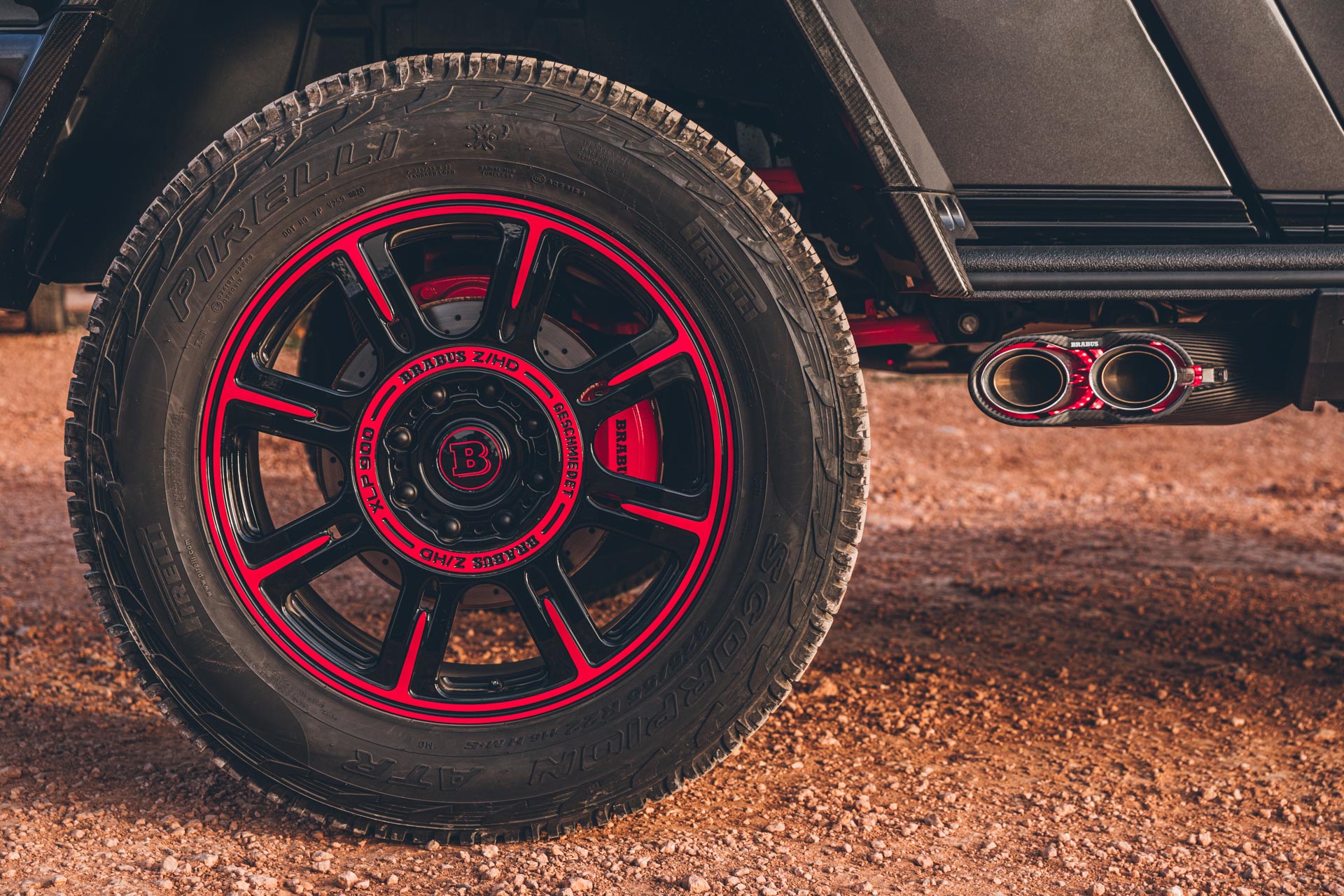 Refined down the last detail, the elegant "Mondial Black" leather design impresses with its immaculate finish, complete with special BRABUS seashell diamond quilting and perforations applied with pinpoint precision around the entire cabin including the seats, trim elements and the foot wells, which are likewise upholstered in the finest leather. The leather is adorned with 'Jet Black' piping and matching black stitching. 'Rocket Red' glazing enhances over 206 individual cockpit elements including trim panels, handles, switches, speaker covers as well as air vents and adds intriguing contrast.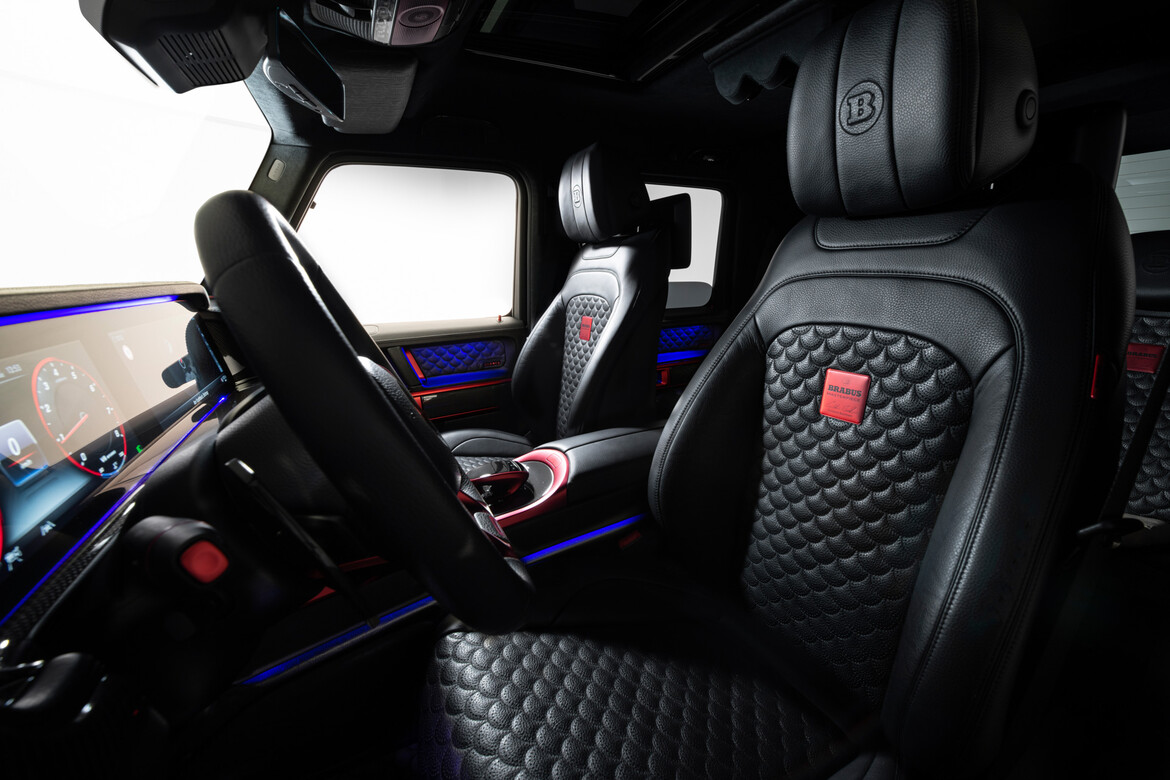 BRABUS 900 XLP "ONE OF TEN" – Based on Mercedes-AMG G 63
Fuel Economy – City 19,2 l/100km | Highway 13,3 l/100km | combined 15,5 l/100km | CO2 Emissions 353 g/km | Efficiency G

*electronically limited to 1050 Nm