At KW Suspensions, we believe our coilover suspensions are the global benchmark in terms of innovation and quality. However, even the best is never always perfect. A suspension system is a highly technical product and although we're proud of our under 1% global warranty claim rate, there is always a small margin for error.
When experiencing such a technical situation, you have the assurance of KW's '2-Year, Unlimited Mileage, One-For-One Exchange' warranty program, which provides these benefits:
· Longer Assurance – most brands give between 6 months to 1 year warranty, but KW provides a 2-Year warranty because we know our quality.
· Minimized Vehicle Down Time – most brands will try to repair your faulty suspensions and that would likely mean 2-days down time for your vehicle. With KW's one-for-one exchange warranty, we don't need to repair your suspensions, because you'll get brand new replacement parts. Just do a direct exchange when the replacement part arrives and you'll soon be driving with maximum satisfaction again.
· No Limit – because we know our suspensions are built to last under normal driving conditions, we don't put a cap on the mileage during the 2 years warranty period.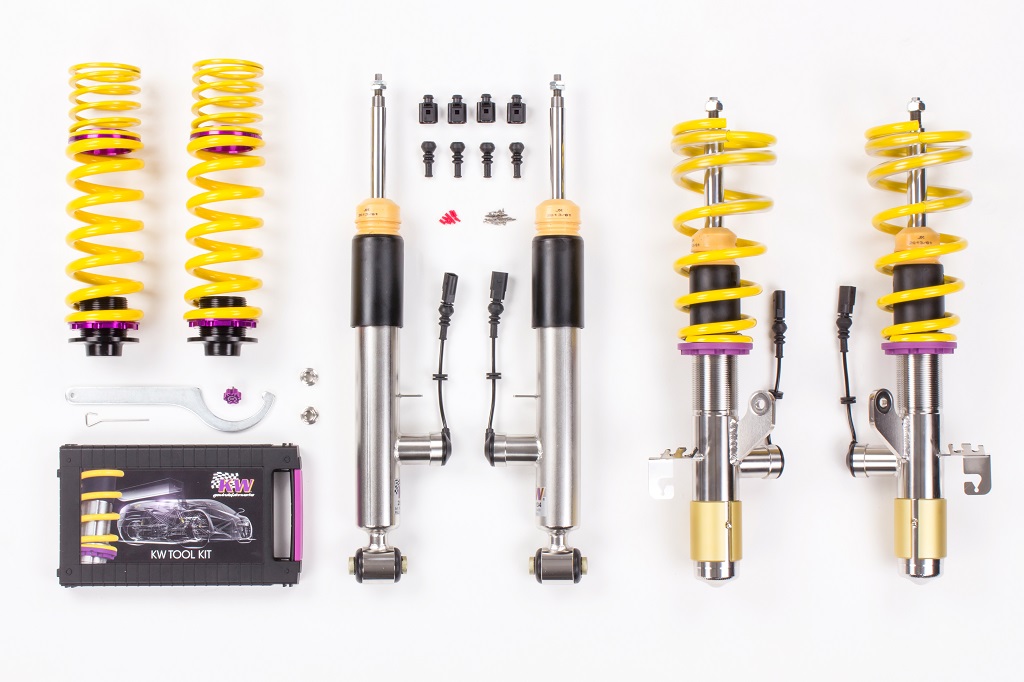 Warranty Claim Information & Process
· KW Warranty Card needs to be filled out and provided to the KW authorized dealer in your country.
· The KW Warranty Card contains all information needed for technical support at KW.
· The KW Warranty Card is written in English and German language.
· It is included in the documentation of each specific kit inside the delivered product packaging.
· Remember: The more detailed information we receive from your side, the quicker we are able to react and provide a solution.
· Along with the KW Warranty Card please ensure that your dealer sends digital photos of the specific product and situation in question.
· If you or your customer doesn't have the KW Warranty Card originally supplied inside the box anymore, please inform us at info@autoclinicgroup.com.sg and we will find a solution for you.
*Important – kindly note that any Reseller who may be providing a different or lesser warranty terms and conditions may be selling a parallel import set. Such unauthorized sets will not be entitled to the KW 2-Year, Unlimited Mileage, One-For-One Exchange' warranty program
---
These are a few of the many people who rely on our KW Quality Assurance.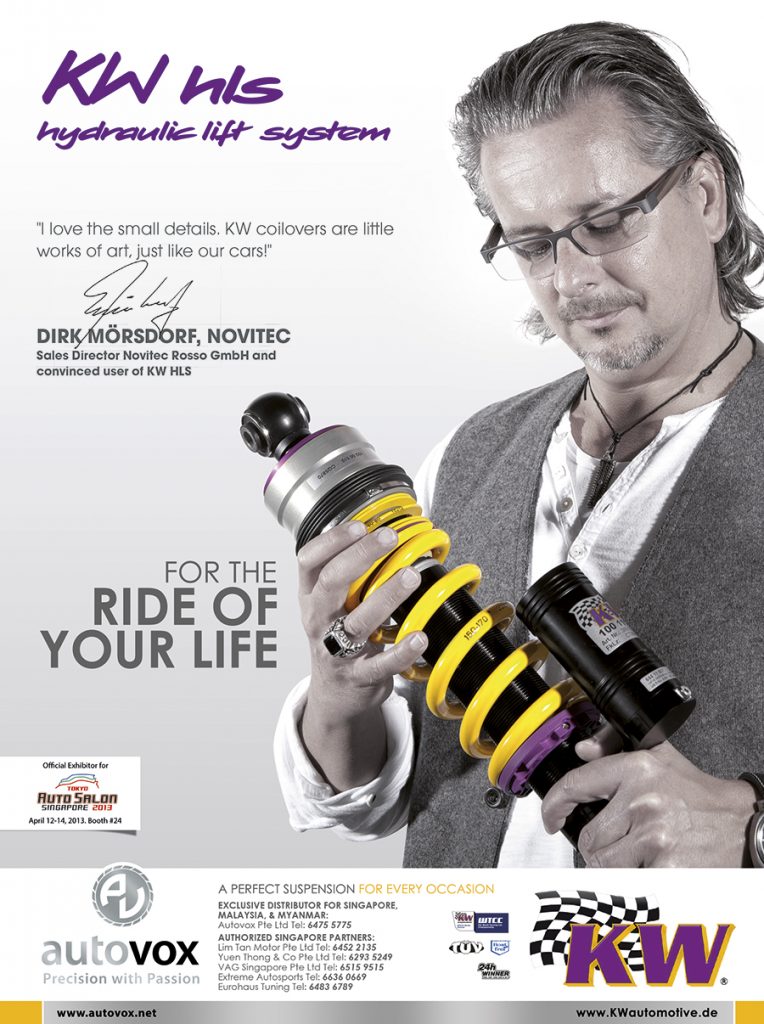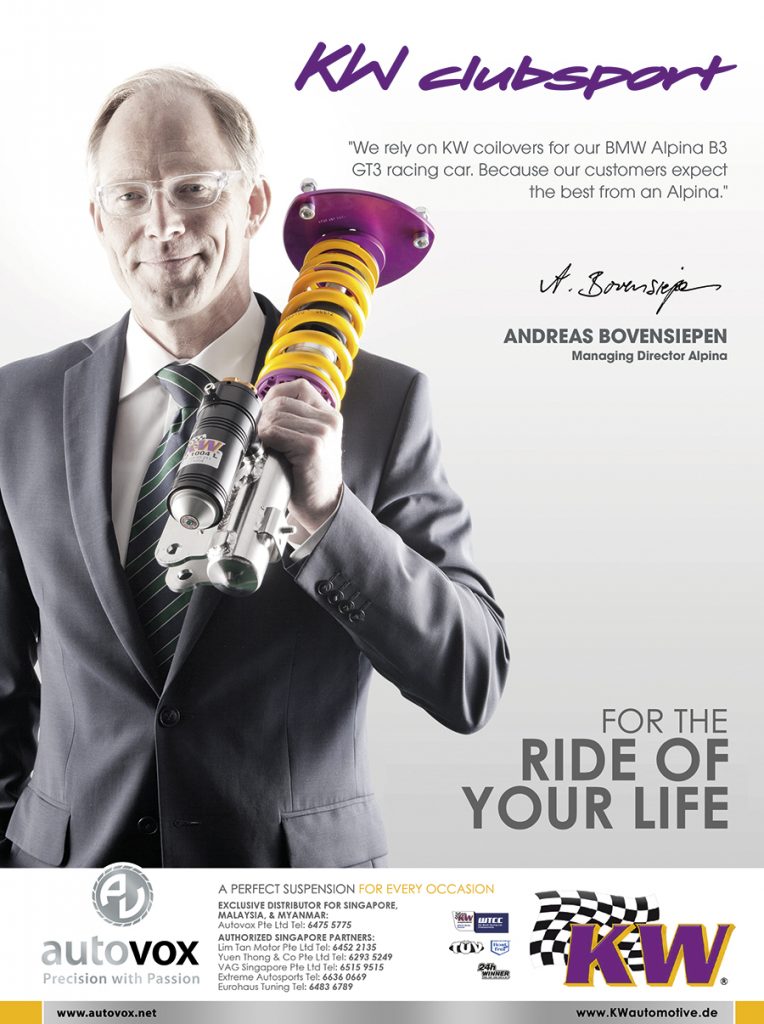 ---
Visit KW's product finder for more information on the available applications for your vehicle: https://www.kwsuspensions.net/productfinder/-
---
For more information on which KW product is most suitable for you, kindly fill-up the form below for one of our KW customer service consultants to assist you: