Akrapovič has launched the latest exhaust for its stable of Mercedes-AMG models with the introduction of the Evolution Line (Titanium) for the GLE 63 S, GLE 63 S Coupé, and GLS 63 to its range.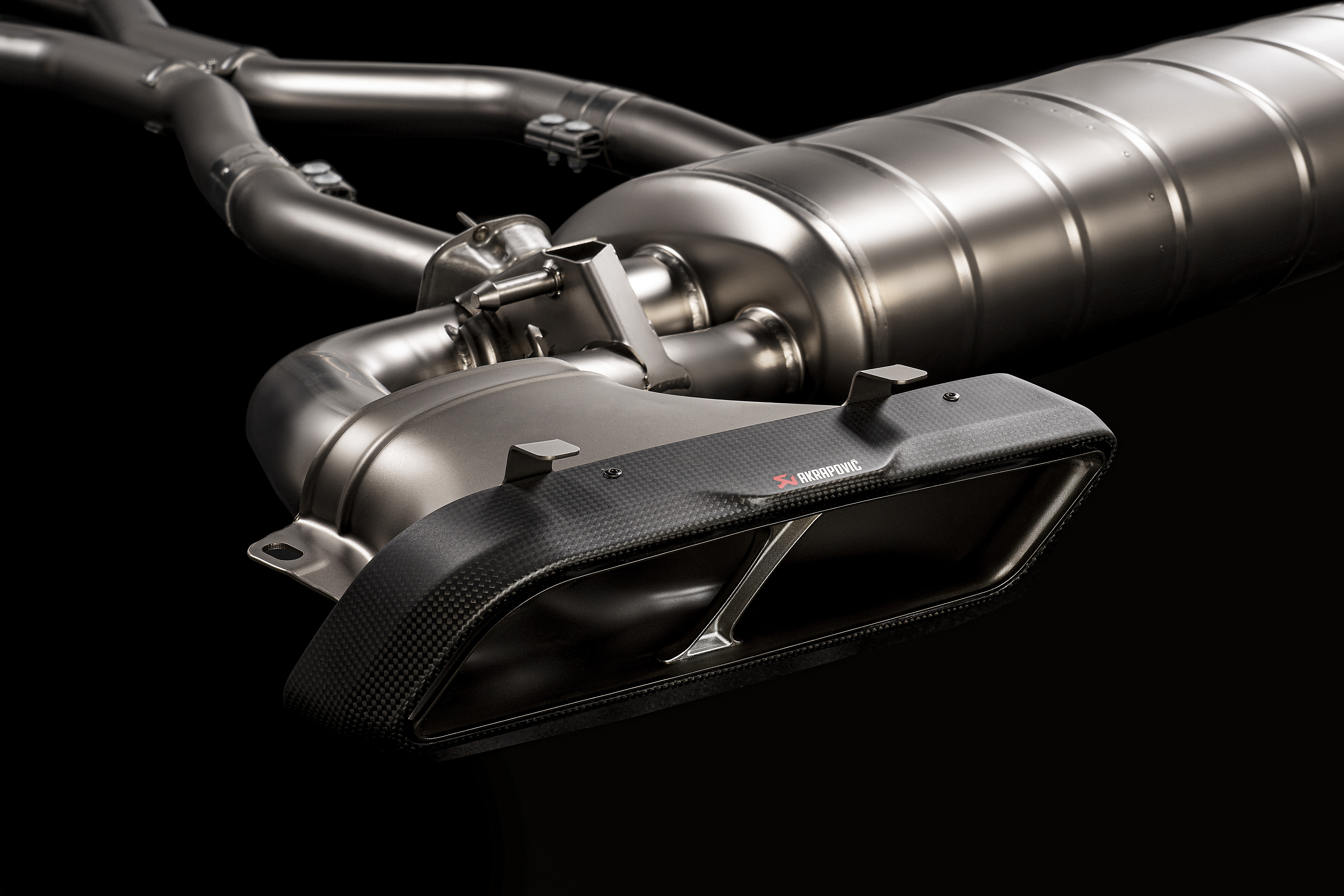 This complete system is fabricated solely from high-grade lightweight titanium for a weight saving of 34.2% over the AMG Performance exhaust system. It is sandblasted for an appealing finish and is completed with a new tailpipe design constructed from hand-crafted carbon fibre and incorporating a titanium inner sleeve.
The ECE type-approved Evolution Line (Titanium) provides performance gains of 6.3 kW (8.6 hp) in power and 21.3 Nm in torque, both at 2,800 rpm, when tested on the Akrapovič dyno against the Mercedes-AMG GLE 63 S Coupé with an AMG Performance exhaust system.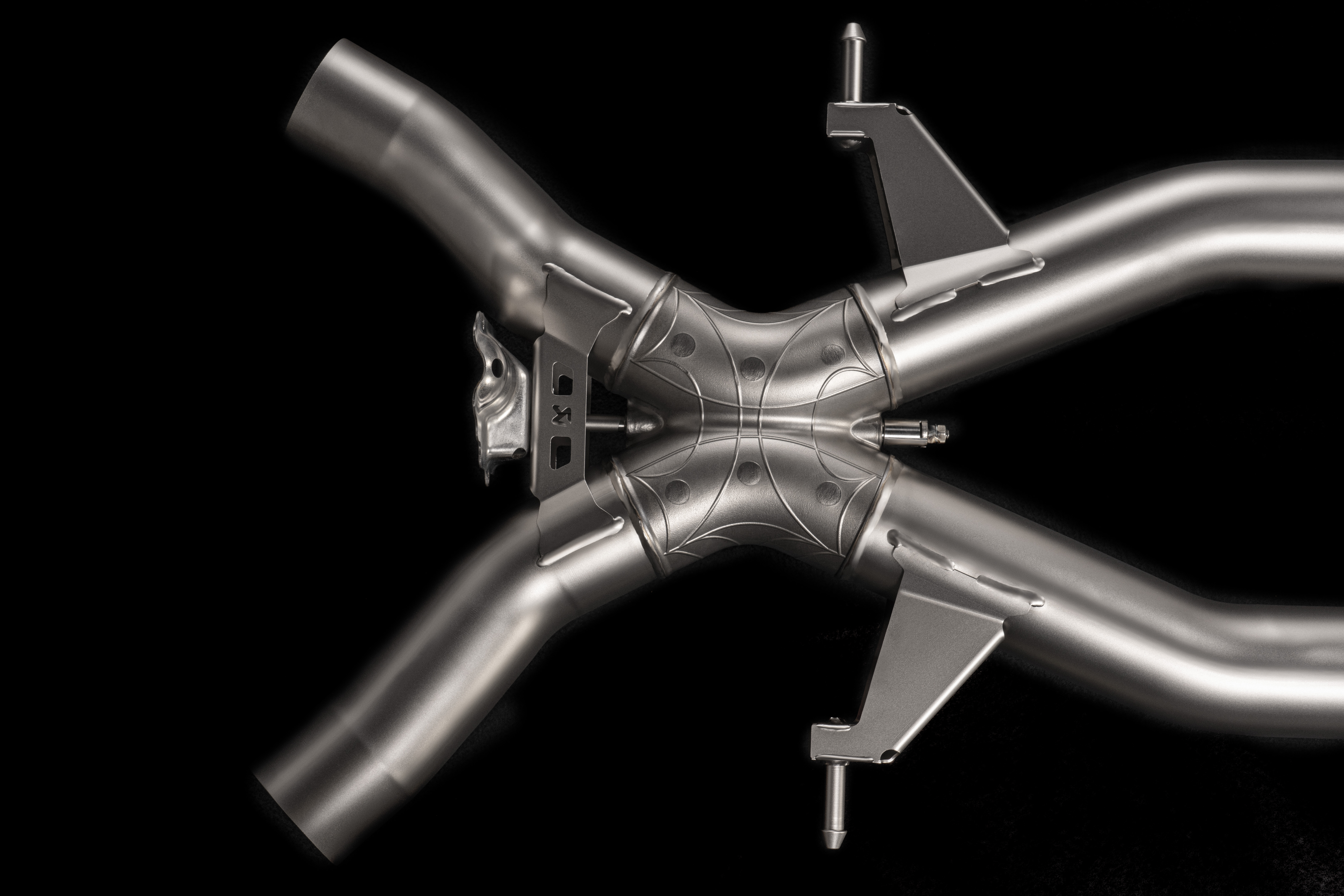 Special parts in the system include three exhaust valves to create a perfect sound experience: one on either side of the muffler and one in the active X-connection in the link-pipe. The housings for the valves are among the pieces produced in the Akrapovič in-house foundry. In addition to these three items, the X-connection itself is cast in the foundry. The three exhaust valves, with a special control kit that operates them, have been skilfully tuned by the Akrapovič engineers to create a unique sound experience. With a pure and deep distinctive tone, fully befitting the characteristics of the AMG engine and without discomfort or drone for the occupants, the full-bodied sound at idle rises with the revs with a well-defined and strong burble, leading to a high-frequency sound full of sporty character at higher rpms.
This version of the Evolution Line (Titanium) covers three different models in the Mercedes-AMG range, with each system featuring a slightly different link-pipe length to fit the specific vehicle. The three cars covered are the Mercedes-AMG GLE 63 / GLE 63 S Coupé (C293), the Mercedes-AMG GLE 63 / GLE 63 S (W167), and the Mercedes-AMG GLS 63 (X167).
The Evolution Line (Titanium) is ECE type approved for cars with an Otto particulate filter (OPF), and no remapping is needed on installation. It is designed to fit as a direct replacement on cars that have an AMG Performance exhaust.