Even more enthusiastic. Even more powerful: DTE Systems impressively optimizes the performance of the Porsche Panamera GTS and proves pioneering spirit
Porsche says that the GTS was a "sporty link" in the Panamera range. The Panamera GTS closes the gap between the versions S and Turbo. Both, the sedan and the Sport Turismo are available in the GTS version. The car's main focus is a 453bhp four-liter V8 biturbo. The tuning company DTE Systems now shows that the performance and the acceleration of the GTS can now be significantly increased. Due to the smart operation using the engine tuning is comfortable.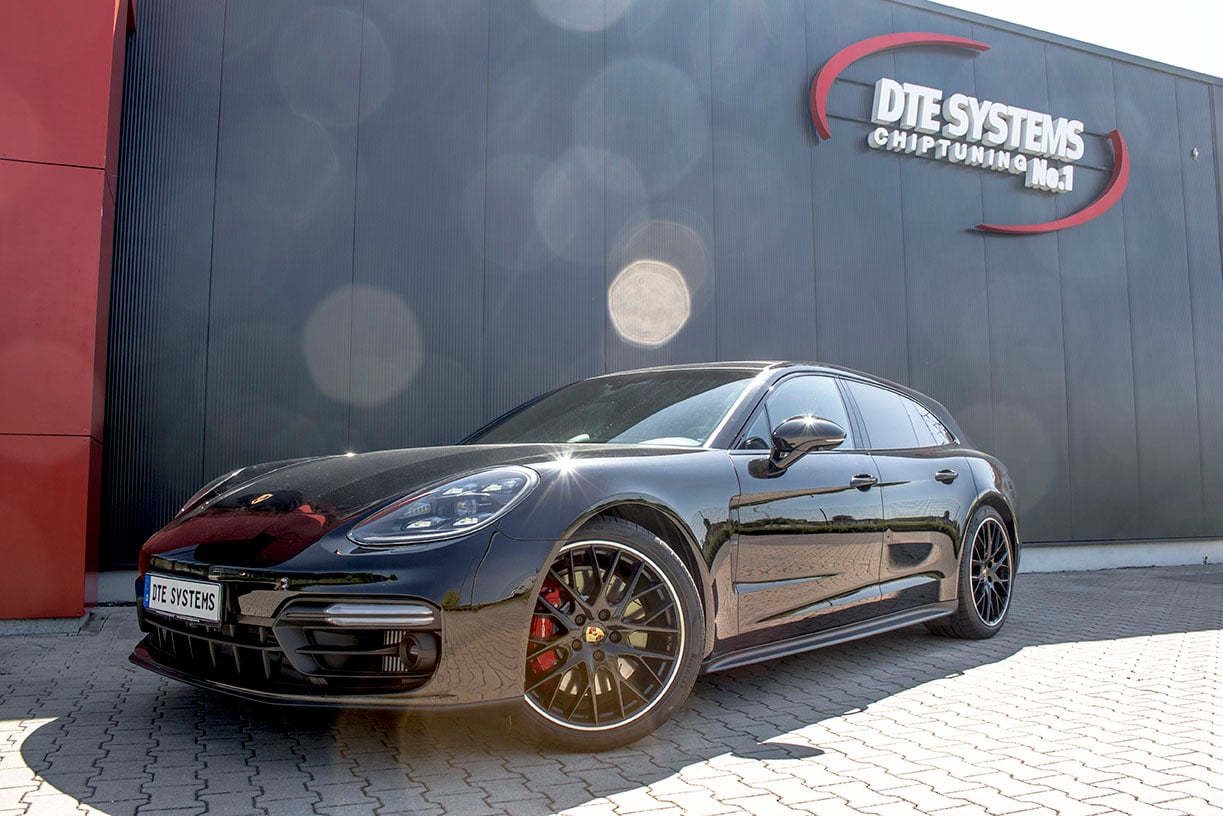 PowerControl RX: Porsche tuning for highest demands
In the second generation, the Porsche Panamera GTS is powered by a 460-hp four-liter V8 twin-turbo with a maximum of 620 Nm / 457ft lb of torque. Compared to its predecessor, these are +20 hp more power and +100 Nm / +74ft lb more torque added. Using the DTE Systems engine tuning those high stock figures can be increased by +56bhp and +58 Nm / +43ft lb.
The DTE performance upgrade PowerControl RX with smartphone control is a good match for the Porsche Panamera GTS. The plug-and-play tuning box is the most powerful tuning box of the DTE product family. PowerControl RX is connected to the central sensors of the engine management system in just a few simple steps.
"The intensity of the tuning varies depending on the load change," explains Detlef Strube, Head of Development at DTE Systems: "All parameters for each power range are precisely tuned."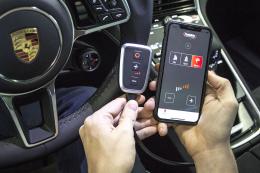 Tuning with voice control: customization by command
DTE Systems is the first tuner ever to offer a tuning app with voice control for Apple's iPhone. Using Siri's voice control (as of iOS 12), the driver can store the most important voice shortcuts in the tuning app. The different driving programs can be set or switching on and off using only the voice. The performance of the real-time values can be also easily displayed on voice command.
A Porsche throttle remap with the PedalBox+
The Porsche Panamera GTS (2019) has lost about half a liter of displacement compared to its predecessor. On the other hand, the sedan also received two turbochargers. They accelerate the five-meter-long and over two-ton athlete in 4.1 seconds from zero to 66mph. Acceleration behavior and driving dynamics can are now optimized by DTE Systems: having the PedalBox+ installed.
The PedalBox+ is connected directly to the accelerator pedal electronics with only two connectors. The tuning reduces the response time of the electronic accelerator pedal in the Porsche Panamera. This is how the GTS reacts much faster and almost without any delay.
In addition, the throttle response controller can also be connected with Bluetooth to the appropriate PedalBox app. Now all the functions of the PedalBox+ are available to the driver on an own smartphone. Automatic software updates for the accelerator tuning can be downloaded via remote updates.
The tuning products by DTE Systems for the Porsche Panamera GTS (2019) are now available on www.chiptuning.com. The matching tuning apps are also available at no additional costs at the iTunes App Store or Google Play.To the Porsche tuning
Porsche Panamera tuning: All details at a glance:
Simple installation and retrofit at any time
Comprehensive warranty included
30 day money-back guarantee from date of purchase